Head of Department
---
Mr. Jignesh Gadhiya
HoD, Diploma Studies, CGPIT.
91-9099312699
jignesh.gadhiya@utu.ac.in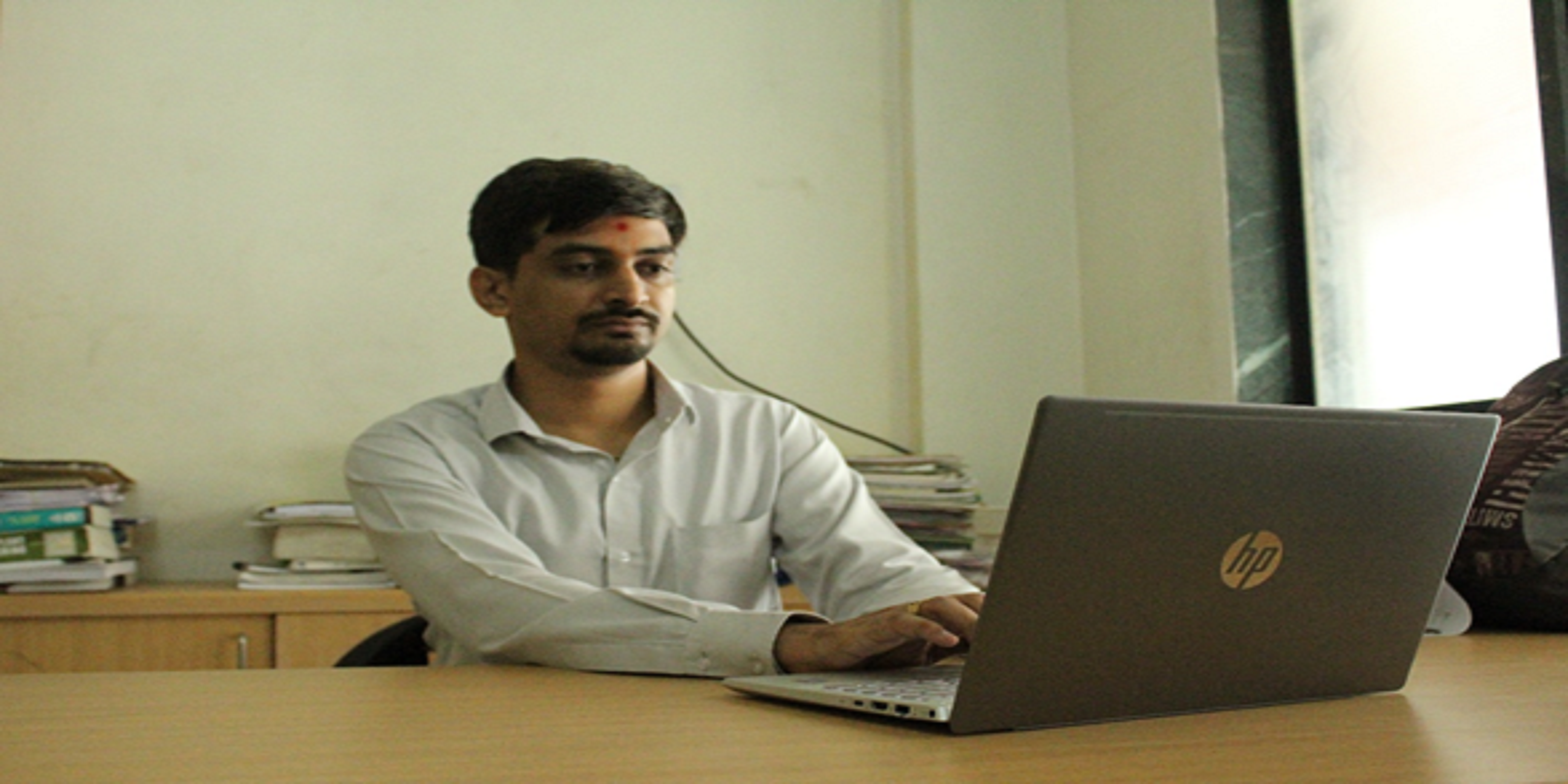 Message for Students
---
Dear Students,
Welcome to the Department of Diploma Computer Engineering CGPIT, UTU. We have grown our expertise and competence in the core Diploma Computer Engineering curriculum to accomplish the necessity of competent Computer engineers in the current phase of infrastructure development in the state as well as nation.
As a head, it is my goal to create a department that is affluent with good teachers and good students, all working together for the benefit of every single individual. I expect our teachers to actively involved in helping students as well as department success. I with my staff make every possible effort to be actively helpful to the entire university community. If we can be of any assistance to you, then we are always here for you please feel free to contact us.
Apart from academics you should develop your soft skills as well. And for that you should participate in extra-curricular activities which also help you to develop your management skills.
All the best and Enjoy..!
Best Wishes,
Diploma Computer Engineering was established in 2014 to accomplish the necessity of competent computer engineers in the current phase of infrastructure development in the state as well as nation. The curriculum has been designed with the consideration of current trends and market needs. The well qualified faculty members are engrossed to provide high quality teaching.
To provide hands-on practice, laboratories are developed intrinsically. The department owns laboratories in the area of Internet of Things, Android, Computer Networks, Programming labs etc.
In favor of the overall development of students, the department follows holistic approach that incorporates career counseling, industrial tour and professional society related exercises, internship along with academic activities.
The department aims to provide students with industry or job-related Engineering knowledge, scientific skills, Computing and analysis, Mathematical techniques and Sound knowledge of English to communicate in the field and ability to apply problem solving techniques.
Vision
---
To be a premier education and research hub in the field of computer engineering by fostering skill based technical education and reinforcing research activities for overall upliftment of students.
Mission
---
To develop an environment that enhances life-long learning and imparts practical learning with relevant theoretical understanding.
To collaborate with renowned industries and research organizations for better exposure of software development and research activities.
To nurture student's interpersonal skills and human personality to inculcate entrepreneurship abilities that can thrive development of nation.
Diploma Computer Engineering
---
After successful completion of programme student will able to:
1. PSO 1: Understand the functionality of hardware and software aspects of computer systems.
2. POS 2: Work professionally in software industries, able to achieve the higher studies and develop the modern tools and techniques.
CISCO NETWORK ACADEMY LAB
BASIC PROGRAMMING LAB
OPERATING SYSTEM LAB
C Programming Lab
DATA STRUCTURES AND ALGORITHMS LAB
MICROPROCESSOR AND MICROCONTROLLER LAB
EMBEDDED SYSTEM LAB
DATABASE MANGEMENT SYSTEM LAB
SOFTWARE ENGINEERING LAB
COMPUTER GRAPHICS LAB
LANGUAGE PROCESSOR LAB
CLOUD COMPUTING LAB
Software Development Lab
OBJECT ORIENTED PROGRAMMING LAB
HIGH PERFORMANCE COMPUTING LAB
MACHINE INTELLIGENCE LAB
DISTRIBUTED COMPUTING LAB
DATA SCIENCE LAB
IMAGE PROCESSING LAB
APPLIED CRYPTOGRAPHY LAB
WEB TECHNOLOGY LAB
MOBILE APPLICATION DEVELOPMENT LAB
HARDWARE LAB
INTERNET OF THINGS LAB
---