About The Department
---
Welcome to the CGPIT Chemical Engineering webpage!
Department of Chemical Engineering was established in the year 2015. The department started with a 4 Year Graduate Program in Chemical Engineering with an objective is to prepare students for professional practice, graduate study, lifelong learning and to learn novel scientific and technological concepts used for chemical engineering practice.
Chemical Engineering at CGPIT is a mixture of traditional Chemical Engineering as well as the upcoming areas of Chemical Engineering. The department has qualified faculty members engaged in teaching with the aim of achieving excellence in various fields. We aim at educating our students to discover and disseminate knowledge through research. We are committed to achieve excellence and evaluates success using the highest standards of quality, innovation, and visibility, while at the same time providing a friendly and supportive atmosphere. Our students have full access to the University's rich infrastructure and culture. Most of the courses are designed in such a fashion that there are ample scope for students to think beyond the class room teaching and learn innovative techniques to solve real life problems.
As CGPIT is located in southern part of Gujarat where lots of chemical engineering companies are situated, the students get a chance to interact with local chemical companies and get connected through summer internships and regular plant visits to industries. To have practical experience, laboratories are developed. The department owns laboratories in the area of Fluid mechanics, heat transfer, chemistry, chemical process technology etc. For overall development of students, the department follows holistic approach that incorporates career counselling, industrial tour and professional society related exercises along with academic activities.
We welcome your visit to our campus and department, either in person or via the web to know more about the latest in chemical engineering at CGPIT!
Vision
---
Globally recognized centre offering chemical engineering programmes coupled with research that will produce students who will be torch bearers in education and research, will charter the future of industries/academia of the nation, and create a great impact in society by solving the needs in an innovative way for the benefit of mankind.
Mission
---
To develop and mentor socially responsible, environmentally conscious, and ethically upright professionals, equipped with State-of-the-Art knowledge and skills, and to interact continuously with industries and society to respond effectively to their needs.
Head of Department
---
Dr. Susmit Ilame
HoD, Chemical Engineering Department, CGPIT.
susmit.ilame@utu.ac.in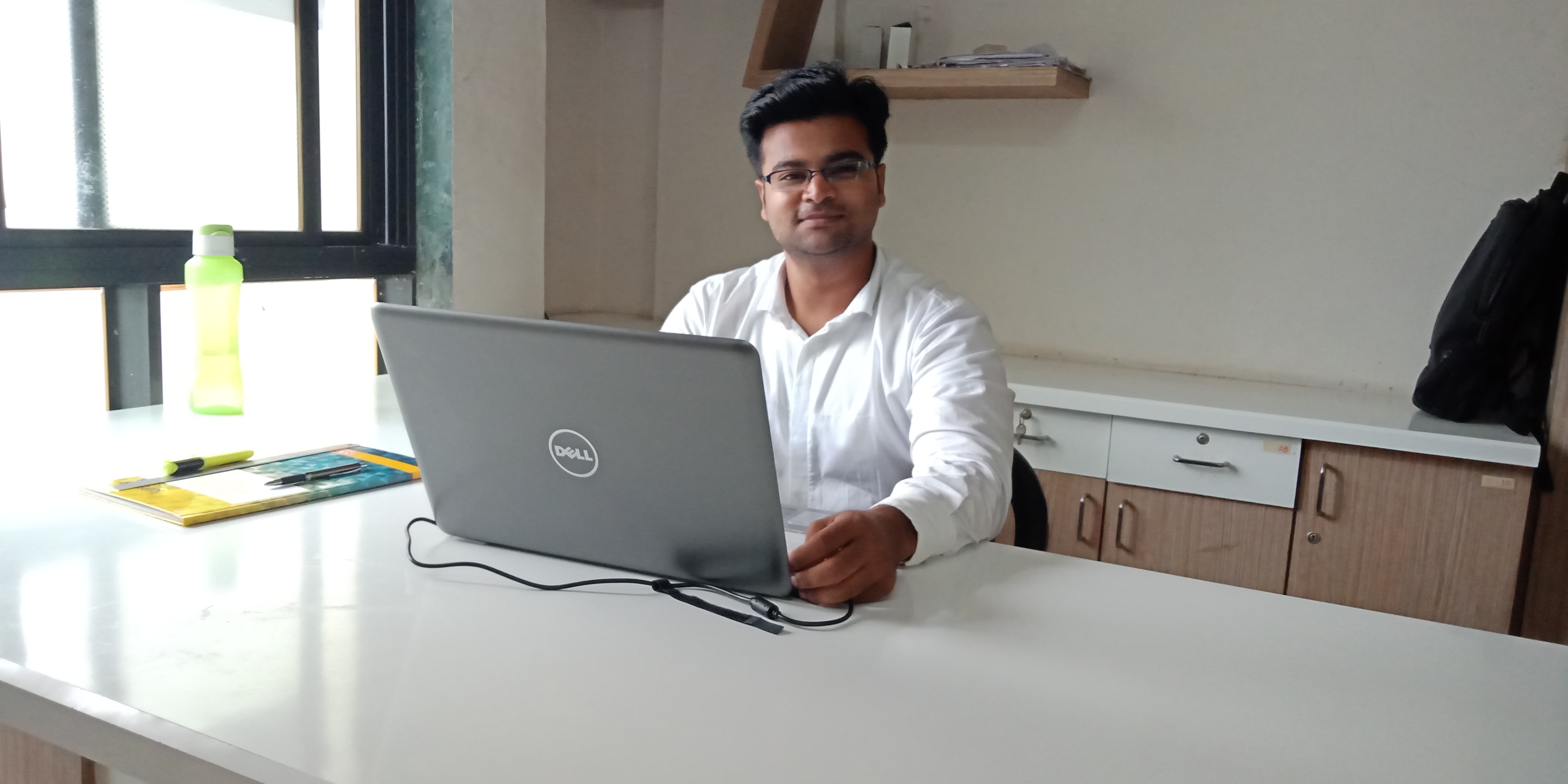 Message for Students
---
Dear Students,
Welcome to the exciting world of Chemical Engineering!
Chemical Engineers take a unique view of processes - they have the ability to look at processes which convert raw materials into useful products - both from an overall perspective, determining the economic feasibility of such conversion processes, but also from a very fundamental perspective, where the role and behaviour of specific components participating in these processes are studied in detail.
This is what makes Chemical Engineering unique and relevant. Chemical Engineering has been a key factor in enabling the conversion of crude oil, coal and gas into useful products - especially fuels and chemicals, in other words, the petrochemical industry, without which our daily lives, would be severely affected. In addition, many chemical engineers are actively involved in the minerals processing industry, where extraction of sought-after metals and other products in an economically feasible manner is the focus. Most interestingly, many of our graduates venture into the corporate banking and investment banking environment, where their abilities to analyse and synthase, taking economics into account, fit the requirements of this sector very well.
Add to this the fact that some of the world's natural resources are being depleted and have to be replaced by other resources, preferably of a renewable nature, in order to sustain growth and prosperity, while at the same time, it has become necessary to focus on the reduction of pollution and protecting our environment and developing processes sourced by renewable feed stocks.
I trust that you will find Chemical Engineering as interesting, challenging and relevant as many others before you have.
B.Tech Chemical Engineering
---
After successful completion of programme graduate will able to:
1. PSO-1: Ability to analyse different physical, chemical and biological systems/processes by applying the knowledge of unit operations and unit processes.
2. PSO-2: Deep understanding of the concepts of chemical reaction engineering, chemical process design, process equipment design, process simulation and optimization, and ability to apply the same for the design of different processes and equipment to be used for diverse applications, in a safe, economic and ethical manner, considering all the possible hazards associated with it.
3. PSO-3: Ability to make effective separation and purification of products in food, pharmaceuticals, textile, dye, petroleum and petrochemical industries by applying the knowledge of transfer processes.
4. PSO-4: Ability to automate and control processes/systems by applying the knowledge of instrumentation, process control and simulation.