Objective
The main objective of training and Placement cell is to provide personal and career related support to the students with special emphasis on world class training on employability skills and ultimately provide placement in various Industries/Organizations by arranging campus recruitment drives & walk-in interviews.
Vision
To enhance the employability of our students and impart the necessary skills to meet with the expectations of the Industry & Academia.
Mission
Assist students to develop balanced set of technical and interpersonal skills, analytical mind and a healthy attitude towards life. Empower student with lasting decision-making skills. Provide a platform for industry-institute interaction. Creating awareness among the students regarding future career options available to them. Coordinate project work/summer training/intern-ship programs.
Quick Links:
Activities
Preparing students from a Global perspective.
To arrange structured training on communication skills and personality development.
To arrange Expert Lectures from outside institutions to train on Employability Skills.
Arrange workshops on GD and Interview Skills.
Enhancing industry-institute interaction program through various industrial visits of faculty members and the students.
Conducting Alumni activities like organizing annual Alumni meet regularly.
Conducting Entrepreneurship awareness programs for final and pre-final year students.
Interact with various Industries and establish MOU's for Recruitment Drives and also for conducting Seminars to make the students aware of the Latest Trends in various areas.
To arrange before each recruitment drive a company/specific training session to make the students concentrate on the specific skills required for that Industry.
After completion of each recruitment drive, a feedback session for all the students so as to analyze and make the students aware of the reasons for not getting selected.
Creating Academia-Industry & Academia-Govt. alliances in the field of R&D.
Strong emphasis on language skills for students from rural background.
Prof. Jayesh Parekh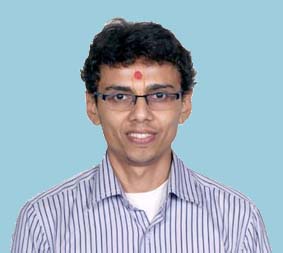 Assistant Professor, Automobile Engineering
91-9099779262,
jayesh.parekh@utu.ac.in
---
Dr. Jitendra Kumar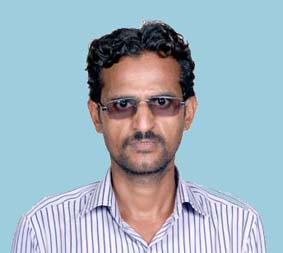 Assistant Professor, Chemical Engineering
91-7567663127,
jitendra.kumar@utu.ac.in
---
Mr. Vaibhav Pawar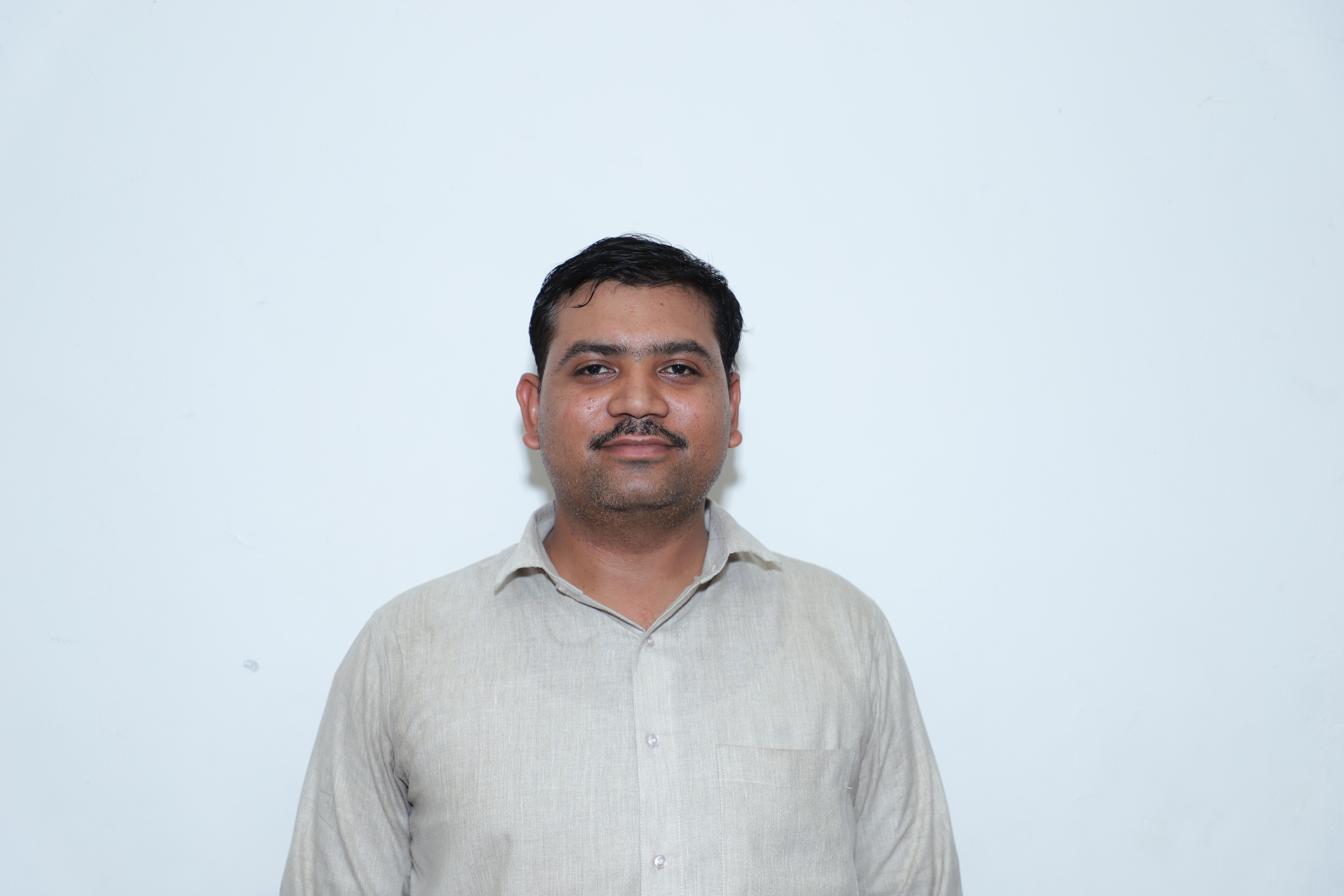 Assistant Professor, Civil Engineering
91-9408629954,
vaibhav.pawar@utu.ac.in
---
Prof. Fenil Khatiwala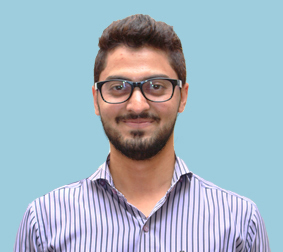 Assistant Professor, CE Department
91-9979967707,
fenil.khatiwala@utu.ac.in
---
Prof. Jay Patel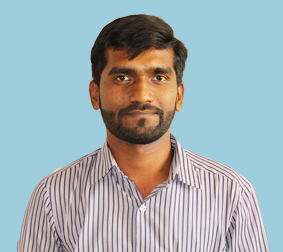 Assistant Professor, EE Department
91-9725017590,
jay.patel@utu.ac.in
---
Prof. Manish Nakrani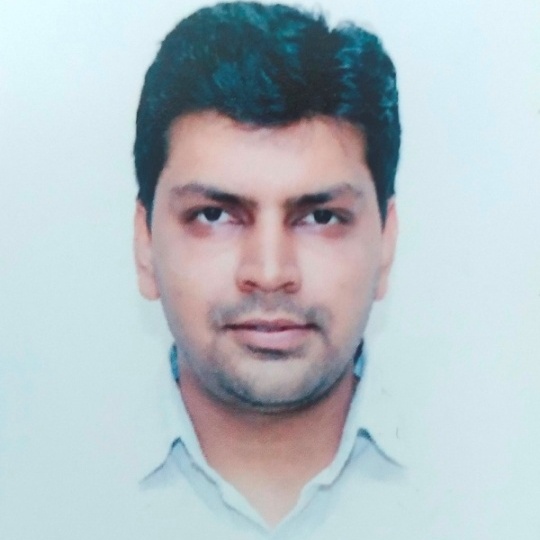 Assistant Professor, EC/ICT Department
+91-8000746836,
manish.nakrani@utu.ac.in
---
Ms. Krishna S. Delvadia
Assistant Professor, IT Department
+91-9429576004,
krishna.delvadia@utu.ac.in
---
Dr. Ravi Bhatt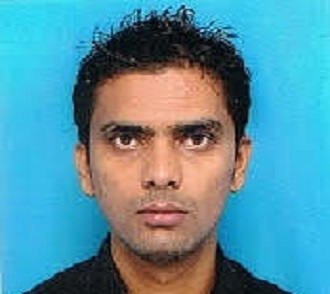 Assistant Professor, Mechanical Department
+91-9974411480,
ravi.bhatt@utu.ac.in
Our Recruiters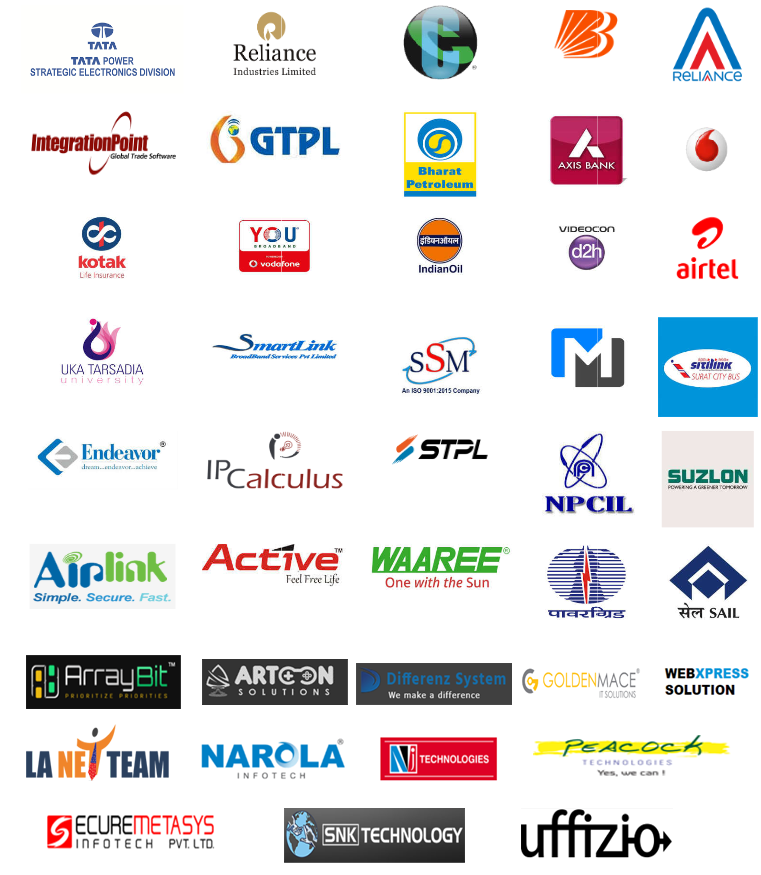 2019-20
2018-2019
2017-2018
| Sr. No. | Company name | Date | Branch | No. of students placed |
| --- | --- | --- | --- | --- |
| 1 | Lanet Team Solutions Pvt. Ltd. | 22/7/2017 | B.Tech CE & IT | 4 |
| 2 | Uffizio | 25/07/2017 | B.Tech CE & IT | 4 |
| 3 | JumpByte | 29/07/2017 | B.Tech CE & IT | 1 |
| 4 | Differenz | 31/07/2017 | B.Tech CE & IT | 4 |
| 5 | Leocan Technologies | 02/08/2017 | B.Tech CE & IT | 2 |
| 6 | Sahajanand Technologies (STPL) | 9/8/2017 | B.Tech CE & IT | 1 |
| 7 | GoldenMace | 22/08/2017 | B.Tech CE & IT | 3 |
| 8 | Webxpress | 23/08/2017 | B.Tech CE & IT | 2 |
| 9 | Artoon Solutions Pvt. Ltd. | 29-08-2017 | B.Tech CE & IT | 5 |
| 10 | Essar Steel Company | 08-09-2017 | B.Tech CE & IT | 5 |
| 11 | NJ Technologies | 28-09-2017 | B.Tech CE & IT | 3 |
| 12 | Narola Infotech | 29-09-2017 | B.Tech CE & IT | 8 |
| 13 | SecureMetaSys | 29-10-2017 | B.Tech CE & IT | 5 |
| 14 | SRK Consulting group(Peacock Technology) | 14-09-2017 | B.Tech CE & IT | 5 |
| 15 | ArrayBit | 31-10-2017 | B.Tech CE & IT | 4 |
| 16 | SNK Technology | 03-11-2017 | B.Tech CE & IT | 5 |
| 17 | RawalInfocom | 30-10-2017 | B.Tech CE & IT | 1 |
| 18 | Xcellence IT | 06-11-2017 | B.Tech CE & IT | 1 |
| 19 | Weapplinse Technologies | 21-11-2017 | B.Tech CE & IT | 3 |
| 20 | STAAH Hotel Pvt. Ltd. | 02-12-2017 | B.Tech CE & IT | 3 |
| 21 | Kintu Designs | 12-12-2017 | B.Tech CE & IT | 1 |
| 22 | Penguin Electronics Limited, Daman | 05/06/2017 | B. Tech EC | 2 |
| 23 | You Broadband India Ltd. | 15/06/2017 | B. Tech EC | 2 |
| 24 | Indian Oil Corporation Ltd. | 18/06/2017 | B. Tech EC | 1 |
| 25 | Firestar International Pvt Ltd | 01-01-2018 | B Tech Mechanical Engineering | 1 |
| 26 | Sahjanand Tehnologies Pvt Ltd | 15-11-2017 | B Tech Mechanical Engineering | 5 |
| 27 | Asia Motor Works (AMW) | 08-01-2018 | B Tech Mechanical Engineering | 1 |
| 28 | Dhruv Motors, Ashok Leyland Dealership | 01-08-2017 | B Tech Mechanical Engineering | 1 |
| 29 | Gujarat Enviro Protection & Infrastructure Ltd | 01-02-2016 | B Tech Mechanical Engineering | 1 |
| 30 | Suzlon Energy Limited | 01-01-2016 | B Tech Mechanical Engineering | 2 |
| 31 | Nanavati Cars Pvt Ltd | 10-03-2017 | B Tech Mechanical Engineering | 1 |
| 32 | Berger Paints India Ltd | 13-01-2018 | B Tech Mechanical Engineering | 1 |
| 33 | Berger Paints India Ltd | 13-01-2018 | B Tech Mechanical Engineering | 1 |
| 34 | Karcher India | 22-01-2018 | B Tech Mechanical Engineering | 1 |
| 35 | Bajaj Auto Ltd | 01-06-2018 | Diploma Mechanical Engineering | 1 |
| 36 | Launch India | 18-06-2018 | B.Tech Mechanical Engineering | 2 |
| 37 | Cruise Electric Pvt Ltd | 11-06-2018 | B.Tech Mechanical Engineering | 1 |
2016-2017
| Sr. No. | Company name | Date | Branch | No. of students placed |
| --- | --- | --- | --- | --- |
| 1 | Lanet Team Solutions Pvt. Ltd. | 8/6/2016 | B.Tech CE & IT | 11 |
| 2 | Capital Novas, Ahemdabad | 9/16/2016 | B.Tech CE & IT | 1 |
| 3 | JumpByte | 11/26/2016 | B.Tech CE & IT | 3 |
| 4 | ISRO | - | B.Tech CE & IT | 1 |
| 5 | SecureMetaSys Infotech Pvt. Ltd. | 11/27/2016 | B.Tech CE & IT | 6 |
| 6 | ThinkTANKER | 12/19/2016 | B.Tech CE & IT | 4 |
| 7 | Peacock Technologies | 12/15/2016 | B.Tech CE & IT | 6 |
| 8 | Potenza Global Solutions | 12/14/2016 | B.Tech CE & IT | 8 |
| 9 | Balaji Refrigeration, Katargam, Surat | 15/5/2017 | M.Tech TSD - Mechanical Engineering | 3 |
| 10 | Indian Oil Corporation Ltd. | 20/03/2017 | EC | 1 |
| 11 | You Broadband Pvt. Ltd. | 1/06/2017 | EC | 3 |
| 12 | Penguin Electronics  Ltd. | 1/06/2017 | EC | 2 |
| 13 | Sonali Solar | 20/03/2017 | ELE | 4 |
| 14 | Reliance Dahej Manufacturing Division | 25/05/2017 | ELE | 31 |
| 15 | V.K.ASSOCIATES | 30/5/2017 | CIVIL | 2 |
| 16 | OWN CONSULTANCY | 29/5/2017 | CIVIL | 2 |
2015-2016
Sr. No.

Company name

Date

Branch

No. of students placed

1

CoderKube

Technologies

05/01/2016

B.Tech - CE

&IT

3

2

SiliconBrain

Technologies

09/01/2016

B.Tech - CE

&IT

5

3

Collabera

17/03/2016-18/03/2016

B.Tech - CE

&IT

11

4

Sailfin

19/04/2016

B.Tech - CE

&IT

4

5
Memighty Tech.
5/5/2016
EC
5
6
IP Calculus
4/9/2016
EC
1
7
Recycling Solution Pvt. Ltd.
20/02/2016
EC
2
8
Ultra Rich Pvt. Ltd.
20/02/2016
EC
1
9
Collabera
18/03/2016
EC
3
10
Collabera
18/03/2016
ELE
5
11
RECYCLING SOLUTIONS PVT. LTD, Vadodara
19/02/2016
B. Tech Mech & AUTO
2
12
IP Calculus, Surat
3/3/2016
B. Tech Mech & AUTO
4
13
Shubham Automobiles, Kamrej
4/3/2016
B. Tech Mech & AUTO
8
14
Collabera Technologies Pvt. Ltd., Vadodara
26/3/2016
B. Tech Mech & AUTO
5
15
H L E Engineers Pvt. Ltd, Maroli, Navsari
23/4/2016
B. Tech Mech & AUTO
9
2014-2015
| Sr. No. | Company name | Date | Branch | No. of students placed |
| --- | --- | --- | --- | --- |
| 1 | Infusion Infotech, Surat | 12/09/2014 | B.Tech - CO & IT | 11 |
| 2 | Solwin Infotech, Surat | 11/10/2014 | B.Tech - CO & IT | 4 |
| 3 | Lanet Team Software Solution, Surat | 18/10/2014 | B.Tech - CO & IT | 6 |
| 4 | Resolute Solutions, Surat | 19/12/2014 | B.Tech - CO & IT | 4 |
| 5 | Tia Solutions, Surat | 24/12/2014 | B.Tech - CO & IT | 1 |
| 6 | Shairu Gems Diamonds Pvt. Ltd. | 3/4/2014 | B.Tech - CO & IT | 1 |
| 7 | Finmart | 13/05/2015 | B.Tech - CO & IT | 1 |
| 8 | BigScal Technologies Pvt. Ltd, Surat | 19/05/2015 | B.Tech - CO & IT | 2 |
| 9 | Sailfin Technologies Pvt. Ltd. | 03/06/2014 | B.Tech - CO & IT | 1 |
| 10 | Native Softwares | 02/06/2015 | B.Tech - CO & IT | 1 |
| 11 | SSM InfoTech Solutions Pvt. Ltd. | 4/3/2015 | EC | 1 |
| 12 | IP Calculus | 4/15/2015 | EC | 1 |
| 13 | SSM InfoTech Solutions Pvt. Ltd. | 31-06-15 | ELE | 1 |
| 14 | Integration Point | 2/16/2015 | ELE | 1 |
| 15 | Bosch India,vadodara | 7/1/2015 | B. Tech Mech & AUTO | 1 |
| 16 | Atul Auto Ltd, rajkot | 7/2/2015 | B. Tech Mech & AUTO | 1 |
| 17 | TVS - Maruti Automobiles (OWNER),surat | 18-07-2015 | B. Tech Mech & AUTO | 1 |
| 18 | Quality Control Engineer, Royal Htech , kim | 8/3/2015 | B. Tech Mech & AUTO | 1 |
| 19 | Technician, Landmark Mercedes, surat | 9/7/2015 | B. Tech Mech & AUTO | 1 |
| 20 | Insurance & Sales Executive, Skoda,surat | 10/5/2015 | B. Tech Mech & AUTO | 1 |
| 21 | Service Advisor, Maruti Kataria Service Station,surat | 10/7/2015 | B. Tech Mech & AUTO | 1 |
| 22 | Service Advisor, Auto Point Car Division,surat | 10/1/2015 | B. Tech Mech & AUTO | 1 |
| 23 | Supervisor, Ganga Automobiles Honda two Wheeler,surat | 8/1/2015 | B. Tech Mech & AUTO | 1 |
| 24 | Service Advisor, Perfect Maruti Suzuki,rajkot | 8/1/2015 | B. Tech Mech & AUTO | 1 |
| 25 | Sparepart Dept., Auto Point Car Division,surat | 11/23/2015 | B. Tech Mech & AUTO | 2 |
| 26 | Floor Supervisor, Siddhivinayak Honda,surat | 6/23/2015 | B. Tech Mech & AUTO | 1 |
| 27 | Surveyor Training Pursuing, H Pandya,surat | 10/15/2015 | B. Tech Mech & AUTO | 1 |
| 28 | Helper, Kataria Maruti Suzuki,surat | 8/3/2015 | B. Tech Mech & AUTO | 1 |
2013-2014
| Sr. No. | Company name | Date | Branch | No. of students placed |
| --- | --- | --- | --- | --- |
| 1 | Shree Ambica Auto Sales & Service, Surat | 12/06/2014 | B.Tech - Automobile | 4 |
| 2 | Tata Consultancy Services, Mumbai | 05/06/2014 | B.Tech - Mechanical | 1 |
| 3 | Shree Ambica Auto Sales & Service, Surat | 12/06/2014 | B.Tech - Mechanical | 5 |
| 4 | Alidhara, Sachin, Surat | 25/06/2014 | B.Tech - Mechanical | 1 |
| 5 | H M Tools Pvt. Ltd.,Udhana, Surat | 06/06/2014 | B.Tech - Mechanical | 1 |
| 6 | Sahajanand Technologies (P) Ltd., Surat | 10/06/2014 | B.Tech - Mechanical | 1 |
| 7 | Sainath Agro, Surat | 10/06/2014 | B.Tech - Mechanical | 1 |
| 8 | L & T Hazira | 25/06/2014 | B.Tech - Mechanical | 1 |
| 9 | Posco Poggenamp Electrical Steel Pvt. Ltd. | 15/07/2014 | B.Tech - Mechanical | 1 |
| 10 | RISAV Group | 04/07/2014 | B.Tech - IT | 1 |
| 11 | IBM | 13/02/2014 &14/2/2014 | B.Tech - CO | 1 |
| 12 | TCS | 03/08/2014 | B.Tech - CO | 1 |
| 13 | La Net Computer Solutions Pvt. Ltd. | 17/05/2014 | B.Tech - CO | 2 |
| 14 | Sahajanand Laser Technology | 09/06/2014 | B.Tech - EC | 3 |
| 15 | Sahajanand Laser Technologies (P) Ltd. | 6/9/2014 | EC | 3 |
2012-2013
| Sr. No. | Company name | Date | Branch | No. of students placed |
| --- | --- | --- | --- | --- |
| 1 | Ipcalculus, Surat | 9/4/2013 | EC | 1 |
| 2 | Porthious Engineering Services , Nasik | 8/2/2013 | Civil | 15 |
| 3 | IP Calculus | 4/9/2013 | IT | 1 |
| 4 | NJ technologies | 6/12/2013 | IT | 1 |
| 5 | IP Calculus | 4/9/2013 | CO | 1 |
| 6 | IP Calculus | 4/9/2013 | EC | 1 |
2019-2020
2018-2019
2017-2018
2016-2017
2015-2016
2014-2015
2013-2014
2012-2013