About the Department
---
Diploma Electrical Engineering Department is well equipped department of C. G. Patel Institute of Technology, Bardoli, established in year 2013, Which is extension of Electrical Engineering Department established in year 2011. The curriculum of the programs are designed and updated keeping in view the constantly changing industrial needs, skills to be developed and challenges emerging out of new research.
Electrical Engineering Department has advanced laboratories including Center of Excellence-BOSCH laboratory, High Voltage Engineering and Switchgear laboratories prepared as per the demand of recent scenario of the industry. Electrical Engineering Department is focused towards major area of electrical field, like Power Electronics & Industrial Drives, Power Systems, Electrical Machines, Switchgear & Protection, High Voltage Engineering, Control System, Electrical Networks, Electrical measurements, Renewable Energy and Electric & Hybrid Vehicles. The program is well – received by the industry delegates. The Department has an MOU with L & T power training institute to enhance the industrial knowledge of students. The department emphasizes towards imparting quality education, rigorous teaching-learning, hands-on expertise and helping students to shape their overall personality.
Head of Department
---
Mr. Jignesh Gadhiya
HoD, Diploma Studies, CGPIT.
91-9099312699
jignesh.gadhiya@utu.ac.in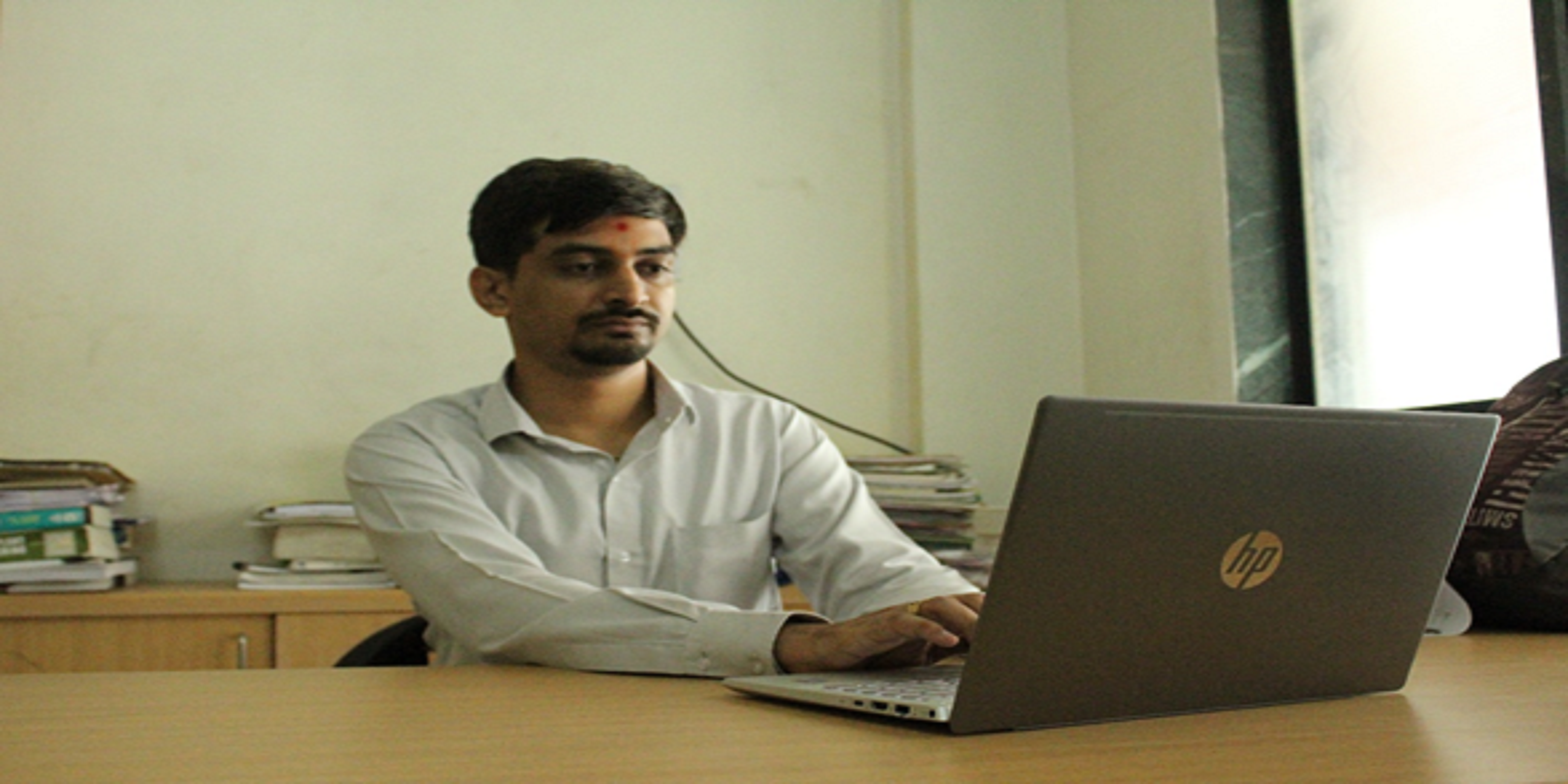 Message for Students
---
Dear Students,
Welcome to the Department of Diploma Electrical Engineering CGPIT, UTU. We have grown our expertise and competence in the core Diploma Electrical Engineering curriculum to accomplish the necessity of competent Electrical engineers in the current phase of infrastructure development in the state as well as nation.
As a head, it is my goal to create a department that is affluent with good teachers and good students, all working together for the benefit of every single individual. I expect our teachers to actively involved in helping students as well as department success. I with my staff make every possible effort to be actively helpful to the entire university community. If we can be of any assistance to you, then we are always here for you please feel free to contact us.
Apart from academics you should develop your soft skills as well. And for that you should participate in extra-curricular activities which also help you to develop your management skills.
All the best and Enjoy..!
Best Wishes,
Diploma Electrical Engineering
---
After successful completion of programme student will able to:
1. PSO 1: Apply the knowledge of Mathematics and Science in solving basic Electrical Engineering problems.
2. PSO 2: Demonstrate proficiency in use of software & hardware to be required in practice of Electrical engineering profession.
3. PSO 3: Apply principles of engineering and laboratory skills for building, testing, operation and maintenance of electrical systems.
4. PSO 4: Operations and application of Power Electronics devices and Microcontroller in electrical engineering sector.
Elements of EE Department
---
The objective of this Laboratory course is to provide essential understanding of electrical circuits, equipments, meters, power supplies etc through some major experiments comprising basic lows of electrical circuits. The laboratory area is 215.04 Sq. m. The lab has provided by single phase and three phase AC power supplies and the equipments consists of DC power supplies, Single phase and Three phase Variacs, CRO, DC Motor, Rheostat, Single phase and Three phase Resistive load box, Capacitive load box, and Inductive load, Ammeters, Voltmeters, Wattmeters, Multimeters, Lamp load, and Connecting wires. At the completion of this course, the students will be able for the implementation of their practical knowledge to basic electrical circuits and equipments.
List of available laboratories are as follows:
Project Lab
BASIC PROGRAMMING LAB
OPERATING SYSTEM LAB
DATA STRUCTURES AND ALGORITHMS LAB
MICROPROCESSOR AND MICROCONTROLLER LAB
EMBEDDED SYSTEM LAB
DATABASE MANAGEMENT SYSTEM LAB
SOFTWARE ENGINEERING LAB
CLOUD COMPUTING LAB
MACHINE INTELLIGENCE LAB
DISTRIBUTED COMPUTING LAB
OBJECT-ORIENTED PROGRAMMING LAB
IMAGE PROCESSING LAB
WEB TECHNOLOGY LAB
INTERNET OF THINGS LAB